Agribusiness and Blockchain in pursuit of the SDGs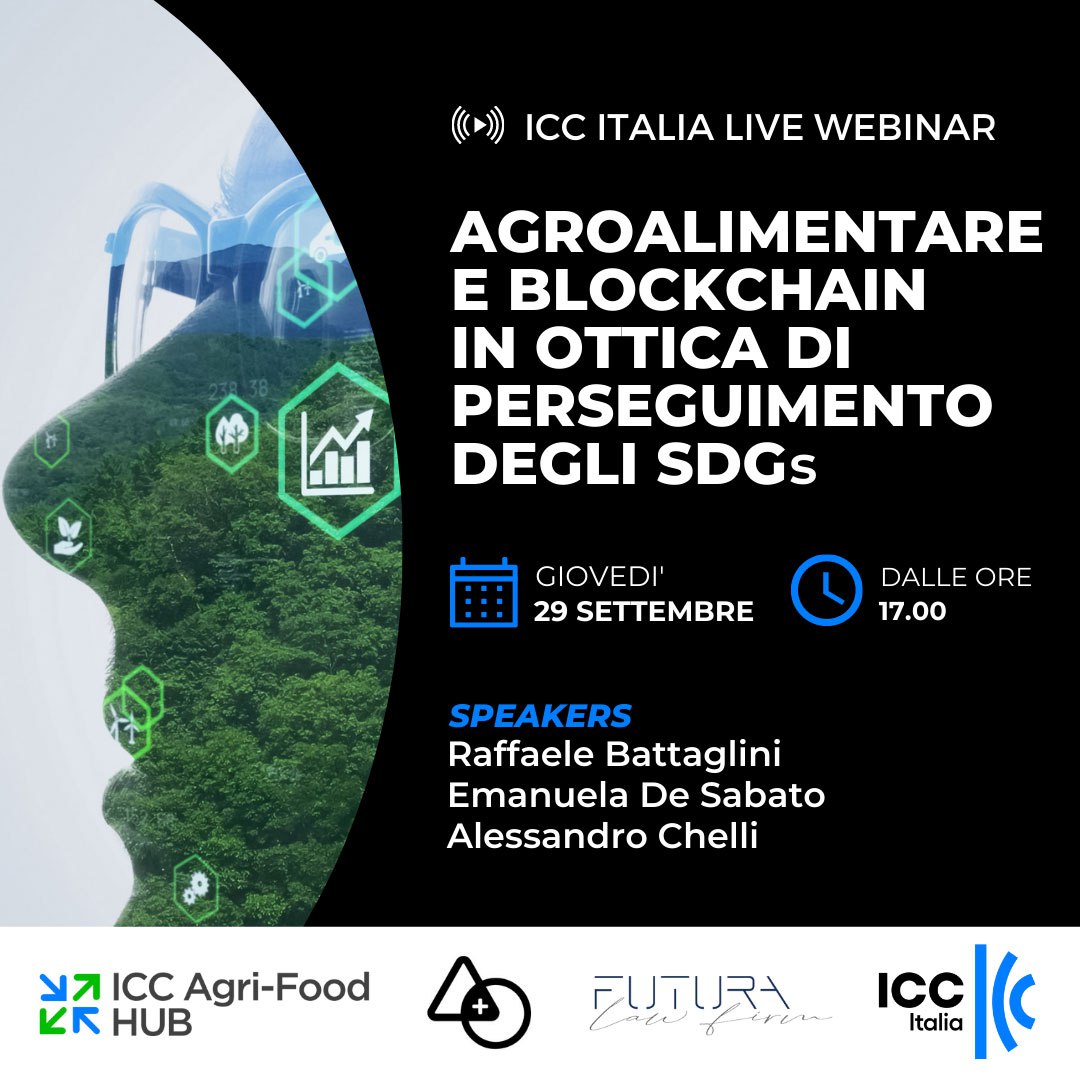 Why can blockchain be useful in the agribusiness sector?
Thursday Sept. 29 in the webinar organized by ICC Italy, our own Emanuela De Sabato and Raffaele Battaglini together with Alessandro Chelli (founder of Apio | Humanity First and Trusty | Food security partnership platform) spoke about the connections between agribusiness, blockchain and SGDs.
Starting with the application of blockchain technology to the agribusiness sector, in the webinar was analyzedto the support that technology can offer companies in the pursuit of the SDGs. A special focus was devoted to how, starting with traceability and supply chain data acquisition, the verifiability of information associated with environmental claims (so-called Green Claim) can be improved.