Futura Boutique Tech Law Firm of the Year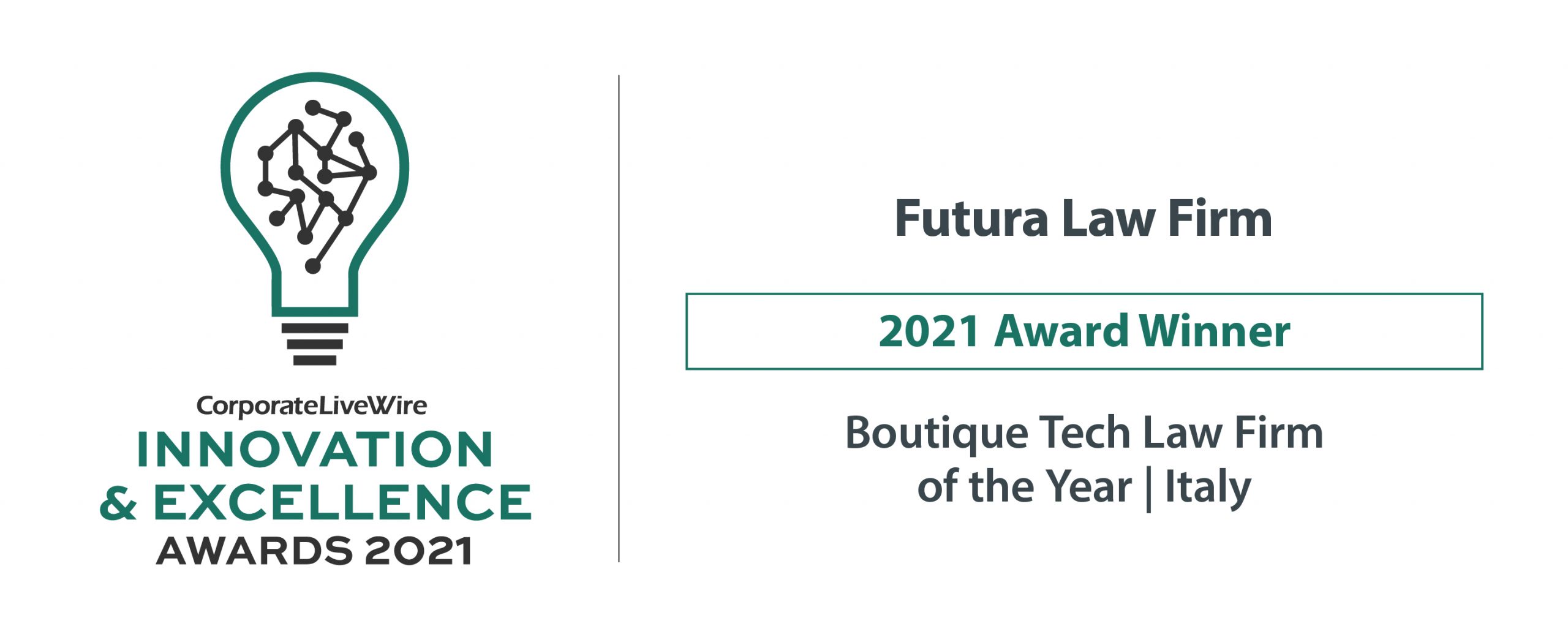 In occasione degli Innovation & Excellence Awards 2021 di Corporate LiveWire, Futura è stata nominata Boutique Tech Law Firm of the Year | Italy.
Nel 2020, il team di Corporate LiveWire ha ricevuto 14.292 candidature da 19 paesi di tutto il mondo. I vincitori sono stati scelti per il riconoscimento del settore, l'uso innovativo della tecnologia nella ricerca e sviluppo, il branding e soprattutto l'eccellenza del servizio.
La giuria comprendeva il CEO di GuestSwap, Daniel Johnson, esperto di business, Lucy Barkas, fondatore di Inspirational Learning Group, Michael Dyer, direttore di Social Innovation Media, Dionne Buckingham-Brown, e il CEO e fondatore di Fenice Media Ltd, Osmaan Mahmood.
Qui è disponibile la guida completa dei vincitori.
Corporate LiveWire è un prodotto di Fenice Media Ltd., casa editrice internazionale basata in Inghilterra.